Discover scuba diving
Try diving under the supervision of an instructor.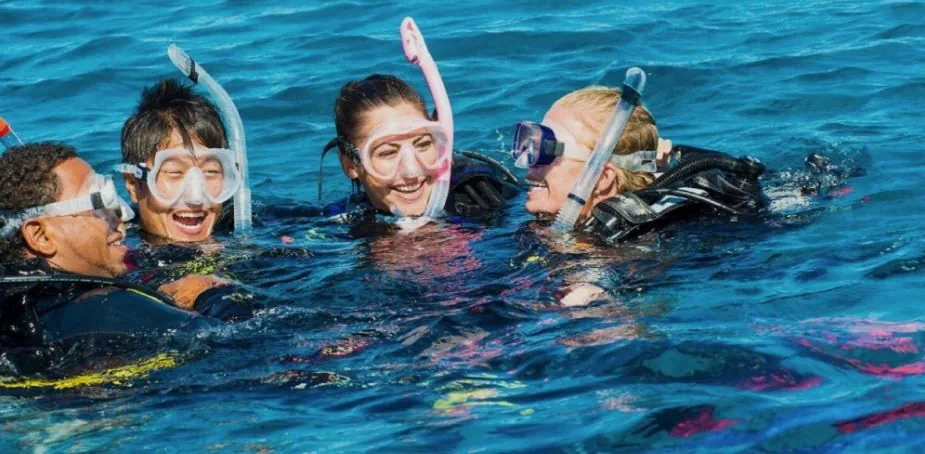 Have you ever wondered what it feels like to breathe underwater? If you want to find out but don't feel ready to take a certification course yet, Discover Scuba Diving will allow you to try diving to find out if you like it.

While this is not a real certification course, during the Discover Scuba Diving experience, you will learn how to use diving equipment in shallow water and you will get a quick and easy introduction of what exploration of the underwater world is.
The funy thing
There is nothing like breathing underwater for the first time ever.
It doesn't take long - humans weren't "designed" to do that anyway - and, after a few lightning minutes of wonder, most of the participants understand how easy it really is diving with self-contained breathing apparatus.

The greatest challenge that the Instructors of the Discover Scuba Diving program have to face is not that of flattering the participants to enter the water, but rather so that they come out when the program is over.

The funny aspect? Well… all of it!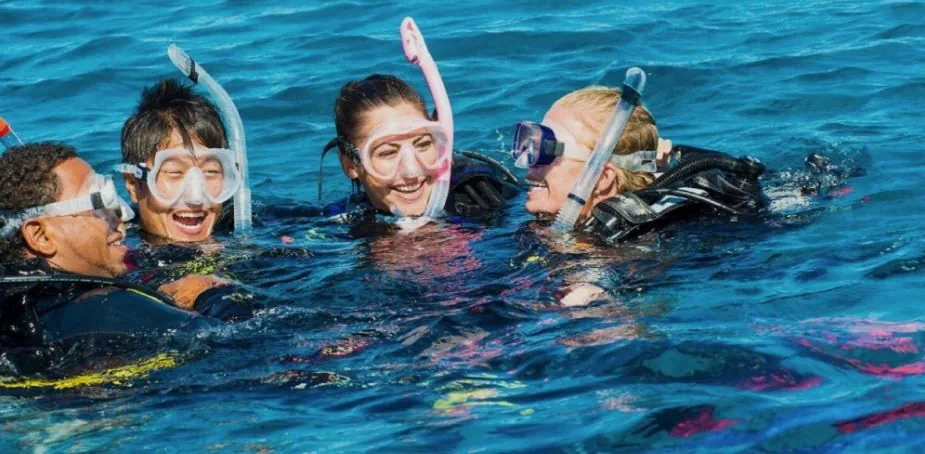 What you'll learn
Learn the basics you need to dive under the direct supervision of a PADI professional.
One of the things you will learn is that you can truly breathe underwater, whether you like to do it or not.
You will discover how it feels to wear diving equipment, how easy it is to move underwater thanks to it
What it feels like to breathe underwater and how you can do it easily
You will learn some basic skills and safety rules which, when you take the next step, you will need in your complete certification course.
Prerequisites
The following are required to enroll:
Be at least 10 years old.
Cost
free of charge
Interested?
Contact us
Continue your training
At the end of the Discover Scuba Diving course you can continue your training with:
Any questions ?
The Discover Scuba Diving experience is completely free.
You won't have to worry about the equipment; come and visit us with cap and costume, we will provide you with everything you need.
Don't worry, you don't need to be a good notator to be a scuba diver!

In particular, the Discover Scuba Diving experience can take place completely in shallow water where you can touch the bottom and remain standing. Do not be afraid!
Absolutely not! The Discover Scuba Diving experience is a no-obligation test.

We warn you though ... diving can be addictive!
We are in the pool every Tuesday at the Acquatica di Torino (Corso Galileo Ferraris, 290):
contact us to make an appointment.