Divemaster Course
Join the tribe by becoming a PADI Divemaster.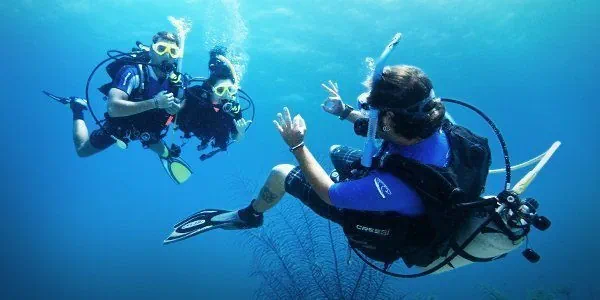 Do you have a deep and constant passion for diving? Or, more simply, diving is what you love most?
If so, you should consider doing what you love all your life: becoming a PADI Divemaster.

When you join the Tribe ™ by becoming a PADI Divemaster, you are part of the largest and most respected group of divers in the world: that of PADI Professionals.
They are the PADI Divemasters and Instructors, who share their passion for diving and are actively involved in the health of underwater habitats around the world.

Your adventure in the professional levels of recreational diving starts with the PADI Divemaster program.
By working closely with a PADI Instructor, you will expand your theoretical knowledge and take your diving skills to a professional level.
PADI Divemaster training develops your command skills, qualifying you to supervise diving activities and to act as an assistant during the training activities of student divers.
PADI Divemaster certification is a prerequisite to participate in PADI Assistant Instructor courses and PADI Open Water Scuba Instructor.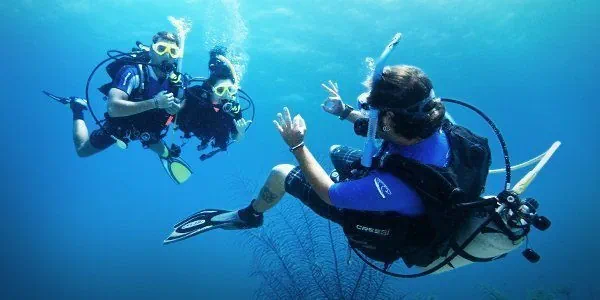 What you'll learn
During the PADI Divemaster program, you learn the skills you need to a dive leader through both formal lessons and individual study.
Complete aquatic skills and endurance tests, as well as training exercises that hone your organizational skills and problem solving and helping others improve their diving skills.

Put this knowledge into practice in a well-structured internship or in a series of practical training exercises.

As you progress through the Divemaster course, you will expand your theoretical knowledge on diving, you will hone your skills and increase your confidence: then, as a PADI Divemaster, you will use these skills to guide, advise and motivate other divers, enjoying seeing them transformed by the majesty of the aquatic kingdom.
Prerequisites
The following are required to enroll:
be at least 18 years old
be a PADI Advanced Open Water Diver (or possess an equivalent certification issued by another organization)
be a PADI Rescue Diver (or have an equivalent certification issued by another organization)
possess the Emergency First Response Primary and Secondary Care certification (or other CPR / First Aid training qualifier, issued by another organization within the previous 24 months)
have registered at least 40 dives to start the course and 60 for certification
have a medical clearance to dive by sending a Medical Statement (PDF) signed by a doctor within the previous 12 months
Cost
600 €
Interested?
Contact us
Any questions ?
The cost of the course is around € 600.

This includes the manual, the patent, the kit with the materials, insurance for diving activities relating to the course and access to the swimming pool.

You are responsible for the diving services for diving in the sea (about € 20 for each of the 2 scheduled days) and the fee of 30 € for the annual association with Scubacqua.
You will need to have your own complete personal equipment.
If you are missing some pieces you can rent them.
The pool sessions will be held every Tuesday at the Acquatica pool in Turin (Corso Galileo Ferraris, 290):
meeting at 7.45 pm, in the pool from 8.15 pm to 9.45 pm.
Yes, it is necessary to have a Medical Certificate for diving.

The wording "for diving" must be explicitly indicated in the certificate.
Yes, there is a theoretical part. At the beginning of the course you will be provided with a manual and a video.
The manual is divided into chapters, at the end of each chapter you will find the "Knowledge reviews": those are the homework that needs to be filled out and given to us so that we can see if any topics need to be revised.

At the end of the course there will be a theory test with closed-ended questions (crosses) in which all the theoretical arguments will be revised a bit.